A vulnerability assessment in remote communities of Kahua in the Solomon Islands
The ecologically diverse and remote region of Kahua in the Solomon Islands includes a population of 4500 people in 40 communities which have limited transport, communications and other services.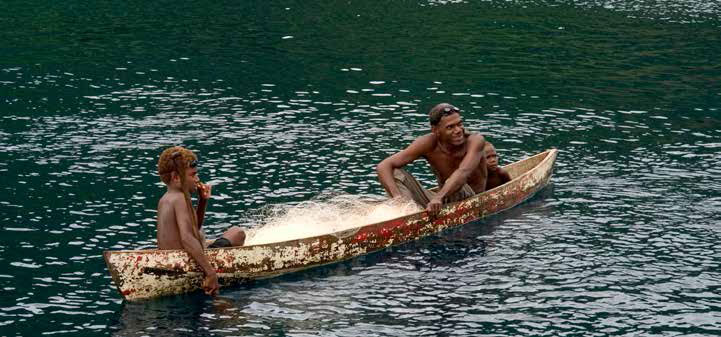 The communities depend on subsistence agriculture comprised of root crops, fishing and forest resources. A local grassroots structure, the Kahua Association, established precedents for community participation, learning and action. The project included a three tiered approach to participation with each tier co-designed by the research team together with the Kahua Association based on the type and involvement of participants. All project phases planned to facilitate and embed co-learning with the project participants and ultimately the community. This was achieved by involving the association members as research partners in the design, co-ownership, implementation and use of the research and its outputs. It involved training of local people to undertake social and environmental investigations; encouraging individuals to reflect on their own perspectives, experience and behaviours; and open and timely sharing of research findings within the community. Outcomes of the process included widespread community participation, data collection and presentations. It also fostered a culture of reflection and learning, fundamental elements for building resilience.